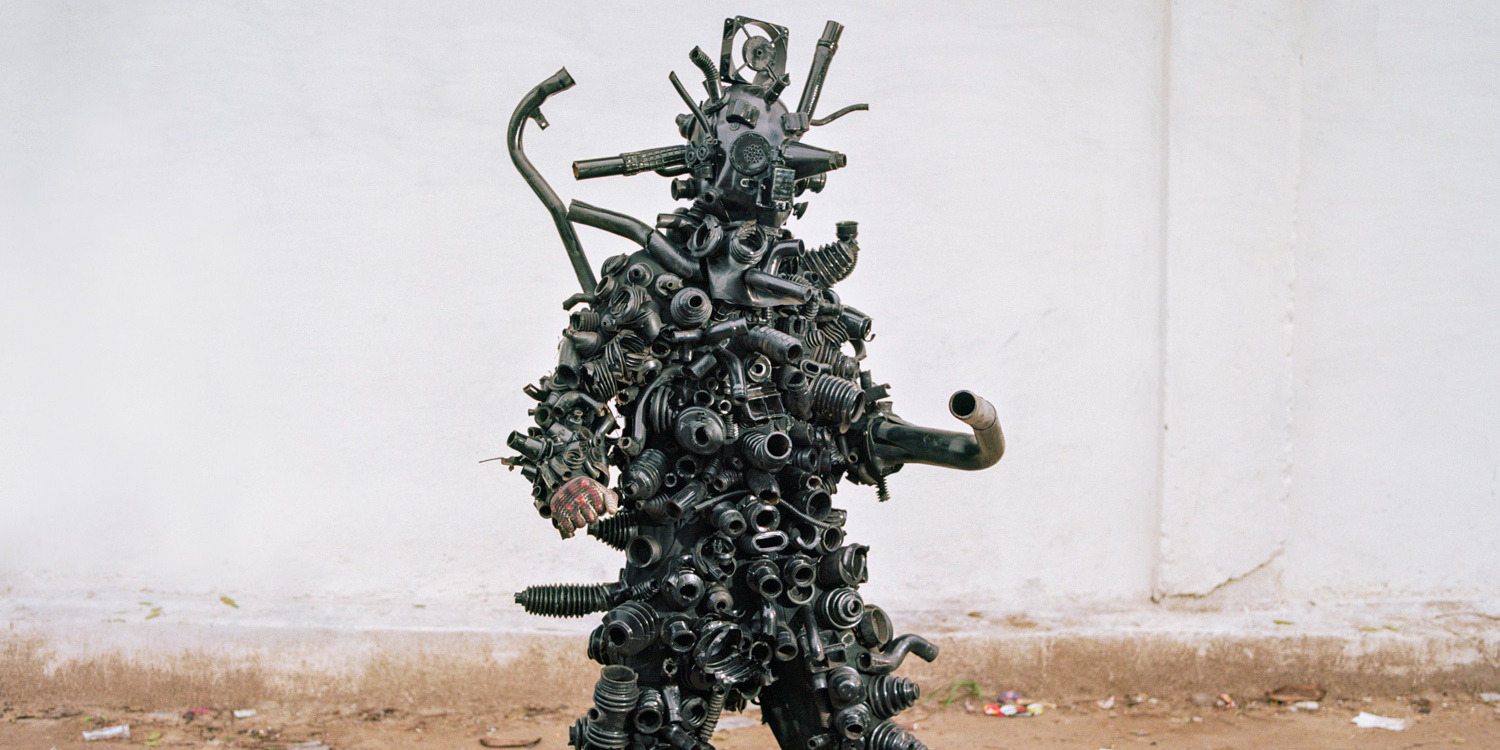 FULU ACT
01.06.23 - 23.06.23
Colin Delfosse
The Naughton Gallery presents Colin Delfosse's FULU ACT in collaboration with Belfast Photo Festival as a temporary outdoor exhibition in the University's Quadrangle.
On the streets of Kinshasa – the capital and largest city of the Democratic Republic of the Congo – artists raise awareness among citizens about the many challenges the city is facing. In an increasingly degraded environment, these artists tackle issues around consumption and waste by recycling and repurposing discarded items into elaborate costumes. Gathered in a collective, they perform in the street, condemning societal issues: Pollution, deforestation, overconsumption, and the lack of access to healthcare. By mixing urban culture and performances, they initiate an important and meaningful dialogue with the city's inhabitants.
Born in 1981, Colin Delfosse grew up in Brussels, Belgium, where he is currently based. Graduating in Journalism, he turned to documentary photography in 2006, first as the co-founder of a collective and then working with different agencies. As a freelance photographer, Delfosse keeps a strong focus on personal, long-term projects in Central Africa. His work has been shown in several European festivals and has been published in newspapers and magazines including The New York Times, Le Monde, L'Internazionale, The International Herald Tribune, and Jeune Afrique.


Related Events