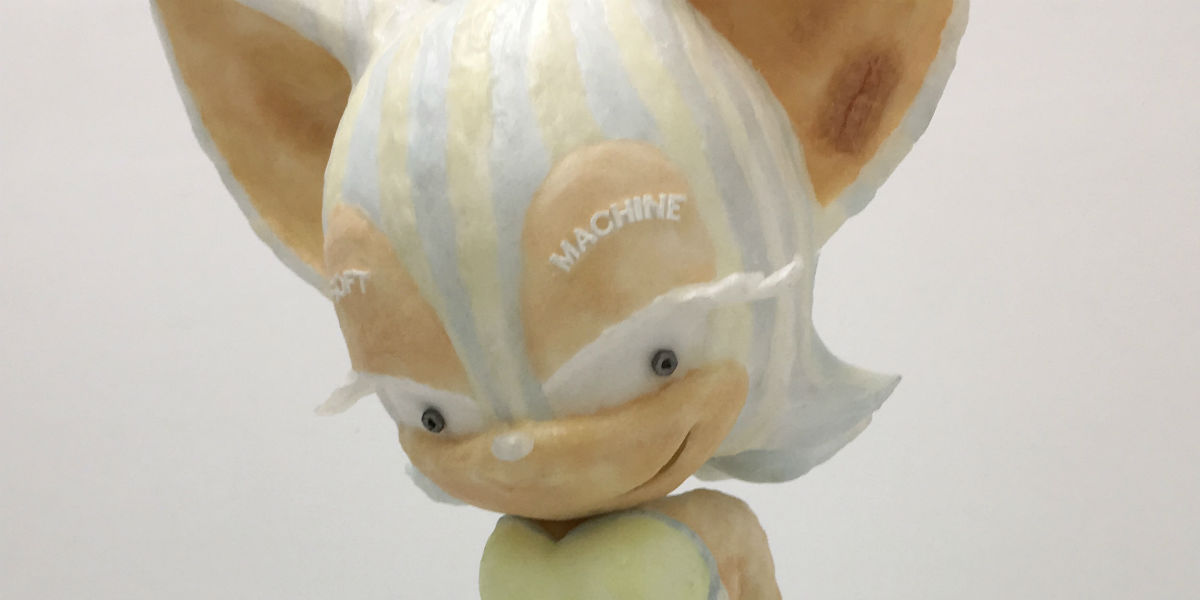 SUBJECT TO CHANGE
14.02.19 - 07.04.19
Loney Abrams and Johnny Stanish
Subject to Change looks at how hybrid bodies – chimeras, monsters, cyborgs, avatars –can be useful metaphors for The Other in society, helping us to imagine the breakdown of barriers between binaries like us/them, self/other, human/non-human, sex/gender, and natural/artificial. Abrams and Stanish present new sculptural works that materialize video game avatars, contextualised within both scientific and feminist critical discourse, and new handmade paper pieces imbued with hormones. Visitors are encouraged to browse the contents of the filing cabinets as they wish.
Loney Abrams (b. 1986, Boston, MA, USA) and Johnny Stanish (b. 1983, Great Falls, MT, USA) are collaborative artists living in Brooklyn, New York. They have exhibited their work at Alyssa Davis Gallery, New York; American Medium, New York; BFI, Miami, co-curated by Pretty Days and Anna Frost (solo); Et al.,San Francisco; Prairie, Chicago; Sadie Halie Projects, Minneapolis (solo); Greenpoint Terminal Gallery, New York; Regina Rex, New York; Ashes/Ashes, Los Angeles; The Knockdown Center, New York (solo); and D'Agostino & Fiore, New York. Abrams and Stanish co-teach at Pratt Institute in New York. They also co-run Hotel Art Pavilion, a project space in their backyard, formerly a roaming online curatorial project. Both artists received their MFAs from Pratt Institute in 2013.
Subject to Change marks Abrams and Stanish's first solo exhibition outside of the United States, and forms part of the programme of NI Science Festival. The exhibition been generously supported by British Council Northern Ireland.
Related Events
EXHIBITION OPENING
FRI 14 FEB 2019, 5:30-8PM
Be among the first to see Subject to Change with GIRL on the decks and wine and beer provided. This event is free and all are welcome.
---
ART IN THE A.M.
FRI 15 FEB 2019, 9:30-10:30AM
TOWN SQUARE
For the next in our series of morning talks we're joined by Subject To Change artists Loney Abrams and Johnny Stanish in conversation with the Naughton Gallery team.
---
LATE NIGHT ART
THU 7 MAR 2019, 5:30-8PM
THU 4 APR 2019, 530-8PM
Enjoy Subject To Change after hours as part of Belfast's monthly Late Night Art.