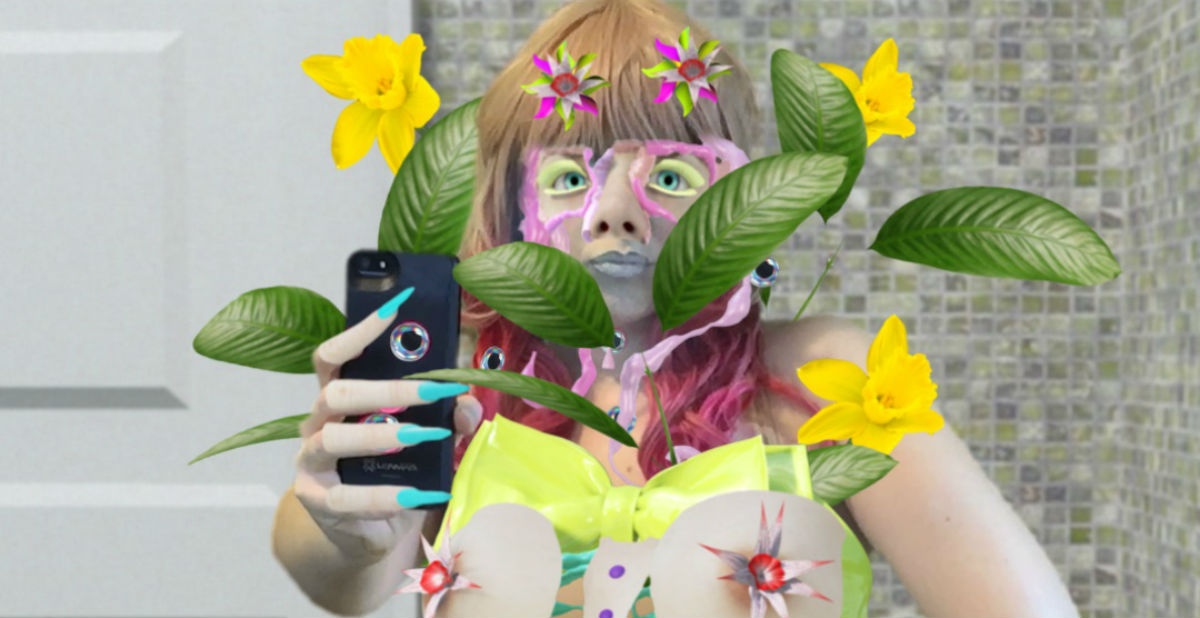 SPECULATIVE SKINS
15.02.18 - 08.04.18
Loney Abrams & Johnny Stanish / Salome Asega & Ayodamola Okunseinde / Brice Dellsperger / Nora Khan & Steven Warwick / Son Kit / Katie Skelly / Naoko Takeuchi / Amanda Turner Pohan / Katie Torn
Curated in collaboration with Rachel Steinberg
Where does a body end and a piece of technology begin? What does it mean to have a body as it relates to consciousness? Can we synthesise the metrics of bodily experience?
Speculative Skins explores and challenges these questions and more in an internationally-focused group exhibition which delves into the relationship between science fiction and the body.
The exhibition presents itself as an anthropological study of both fact and fiction, drawing on contemporary narratives and technologies to hypothesise potential futures, whilst also referencing pop-culture sources including Star Wars, The X-Files, and Pretty Guardian Sailor Moon to explore race, gender, and bodily identity through the lens of science fiction. Utilising a variety of media and formats including video, animation, interactive sculpture, scent, comics, books, and archives, the artists in this exhibition each flesh out a piece of their own speculative universe, proposing alternative future histories, or reframing existing ones.
Speculative Skins forms part of NI Science Festival 2018 and has been generously supported by British Council Northern Ireland.
EXHIBITION OPENING
Thurs 15 Feb 2018, 6-8pm
With DJ Girls on the decks, join us for an evening of wine and art. Enjoying being amongst the first to see Speculative Skins. This event is free and all are welcome.
LATE NIGHT ART
Thurs 01 March 2018, 6-8pm
Thurs 05 Apri 2018, 6-8pm
Enjoy Kiss of Light from a New Dawn after hours as part of Belfast's monthly Late Night Art.
Related Events
ART IN THE A.M.
FRI 16 FEB 2018, 9.30-10.30AM
For the next in our series of morning talks, we're joined by Rachel Steinberg (co-curator of Speculative Skins) and artist Amanda Turner Pohan, in conversation with the Naughton Gallery team. Meeting in Town Square, Botnaic Ave.
---
The Book Club is an informal reading group meeting in the Naughton Gallery, developing conversations around a range of books which link thematically to the gallery's exhibition programme.
This time we're reading The Power, by Naomi Alderman.