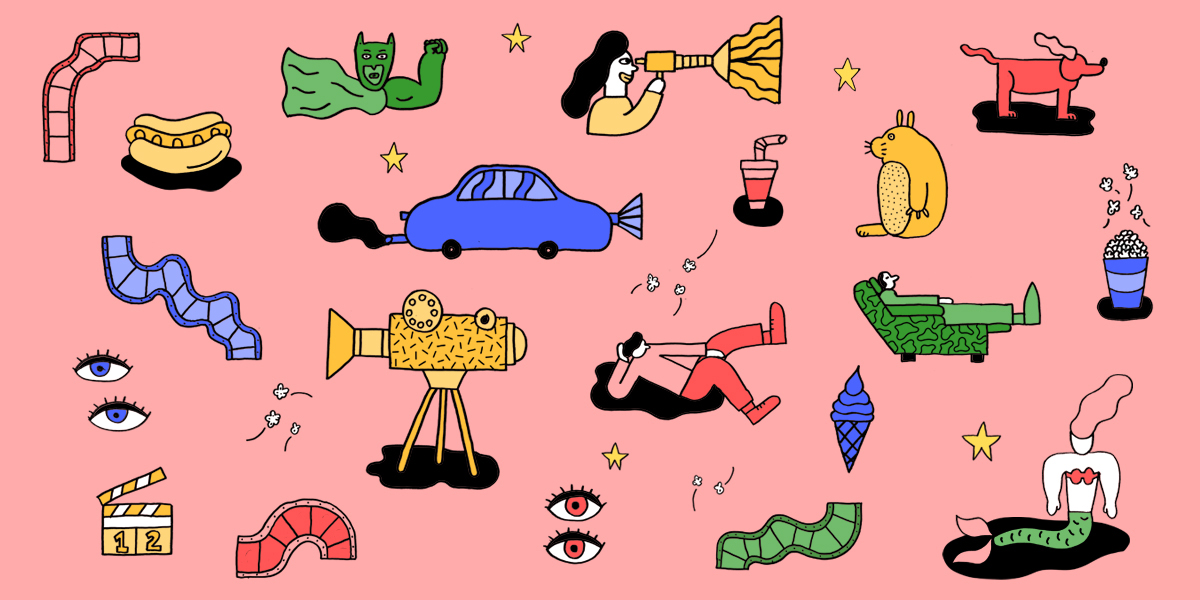 SCREEN/PRINT
04.10.18 - 14.10.18
Jamie Baird / Mike Brown / Mel Carroll / Daisy Olivia Coles / Stephen Maurice Graham / Fiona McDonnell / David McMillan / Conor Nolan / Sean O'Connor / Holly Pereira / Jayde Perkin / Sharon Ross / Martina Scott / Jacky Sheridan / Katie Skelly
To celebrate one year of SCREEN/PRINT and the 50th anniversary of the Queen's Film Theatre, the Naughton Gallery presents a one of a kind film poster exhibition.
SCREEN/PRINT launched in August 2017, through which the gallery collaborated with UsFolk illustration agency to commission artists to make new posters for films which had inspired or influenced their work to coincide with screenings of the films.
These stunning posters are now being exhibited together for the first time, featuring a range of UsFolk's illustrators – including Jamie Baird (Romy and Michele's High School Reunion), Stephen Maurice Graham (Clueless), Fiona McDonnell (Spirited Away), and Jacky Sheridan (Ghost World) – in addition to international guests from the Naughton Gallery's exhibition programme, Sean O'Connor (William Shakespeare's Romeo + Juliet) and Katie Skelly (I, Tonya).
The exhibition also marks the launch of SCREEN/PRINT's 2018-19 season, with new posters by Jack Oliver Coles (Millennium Actress), Holly Pereira (Mean Girls), and Martina Scott (Jurassic Park), amongst others. The full SCREEN/PRINT schedule will be announced on the gallery's website throughout 2018-19.
The Naughton Gallery would like to thank UsFolk, Queen's Film Theatre, and the Queen's Annual Fund for their support of the SCREEN/PRINT series.
Related Events
QFT 50
Join the Queen's Film Theatre as they celebrate 50 years of independent cinema. Check out their website for further information about their programming.
---
EXHIBITION OPENING/LATE NIGHT ART
Thurs 04 Oct 2018, 5:30-8pm
Enjoy being among the first to see SCREEN/PRINT in this special after hours event held in conjunction with Late Night Art. Live set by DJ duo GIRL and free cocktails by Jameson Whiskey This event is free and all are welcome.