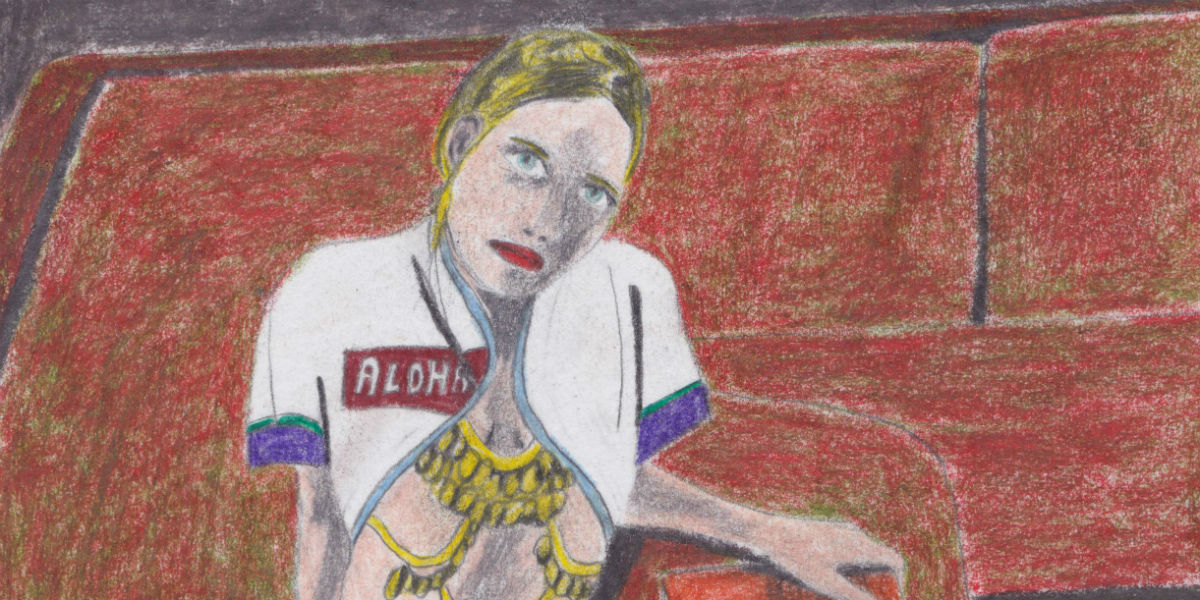 IT WAS A NIGHT
06.12.18 - 03.02.19
Marie Jacotey
When Brigitte Bardot was asked to describe the best day of her life, she infamously replied, "It was a night". London-based artist Marie Jacotey (b. 1988, Paris, France) is likewise intrigued by nocturnal dramas, emotional insomnia, and the intimacies at stake in couples' bedrooms, presenting a selection of works relating to a time of night, dusk, or dawn. Simultaneously sexy and sinister, Jacotey's drawings depict the familiar truths of relationships and intimate emotions, combining image, text, and cinematic perspectives to offer an insight into the lives and experiences of their protagonists.
This exhibition features work from recent series including Dear Love Who Should Have Been Forever Mine (2015), Be Young, Be Wild, Be Desperate (2015), Sweaty Nights (2016), Morning Defeats & Gloria Victis (2017), Nights of Poor Sleep (2017), and Gloria in Excelsis (2018), through which Jacotey presents a range of scenarios fuelled by passion, sex, pain, confusion, longing, and heartache.
Jacotey graduated with an MFA in Printmaking from the Royal College of Art, London, in 2013, after completing a DNSAD at École Nationale Supérieure des Arts Décoratifs, Paris, in 2011. Jacotey has exhibited internationally, and her work can be found in the collection of the Victoria and Albert Museum, London. She is represented by Hannah Barry Gallery, London.
Related Events
LATE NIGHT ART
Thurs 6 December 2018, 5:30-8pm
Be among the first to see Marie Jacotey's It Was A Night, with GIRL on the decks and wine and beer provided. This Late Night Art event is free and all are welcome.