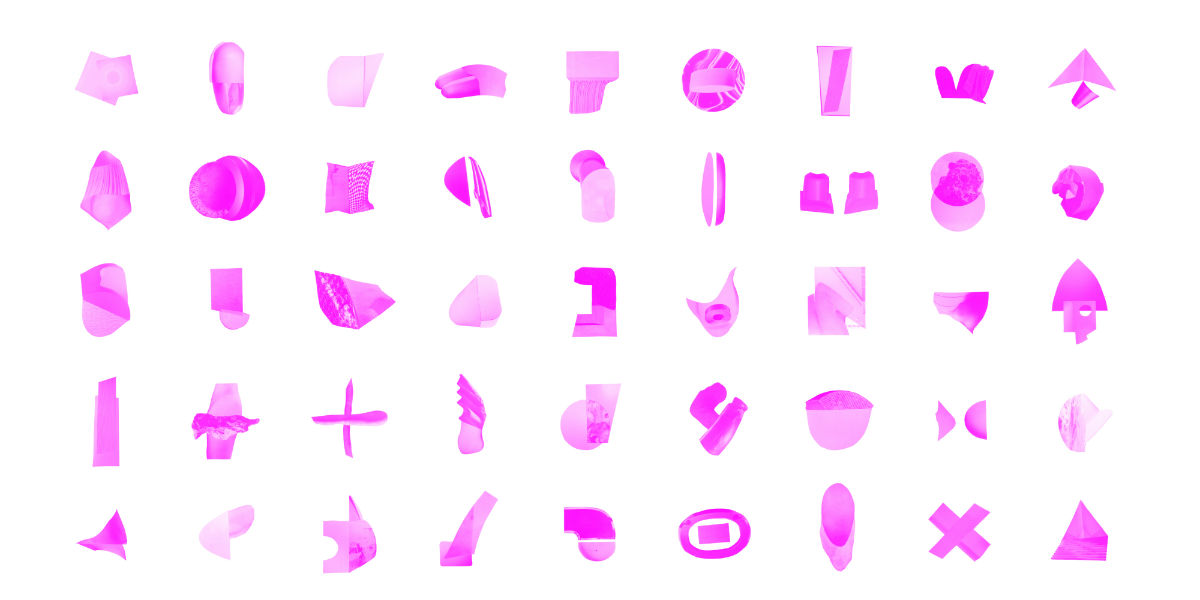 PREDICTABLE CONTACT
16.02.17 - 26.03.17
Michael Hanna
Belfast-based Michael Hanna is the official Artist in Residence for Northern Ireland Science Festival 2017. Within his practice, Hanna appropriates evocative materials including acoustic foam and perforated steel, along with tactile art materials such as wet clay, rubber and plastics. These are integrated with video projection and animation in what has been described as showing a "healthy disregard for institutional boundaries between disciplines".
Predictable Contact sees the creation of immersive, synthetic environments using a combination of sculptural elements, video, and sound. It is inspired by scientific methodology and classification, and continues the artist's interest in psychological research on learning. The exhibition considers how we make sense of the world both visually and conceptually.
This exhibition has been generously supported by British Council Northern Ireland.
Related Events
EXHIBITION OPENING
THU 16 FEB 2017, 6-8PM
With DJ duo GIRL on the decks, join us for an evening of wine and art. Be amongst the first to see Predictable Contact. This event is free and all are welcome.
---
ART IN THE AM
FRI 24 FEB 2017, 9.30-10.30AM
THE POCKET
Our guest this month is Michael Hanna, in conversation with the Naughton Gallery's Ben Crothers and Rachel Brown. He will discuss his current exhibition in the Naughton as Artist in Residence for NI Science Festival 2017.

Art in the AM is a monthly series of conversations between selected artists, curators and guests in the early hours of the day, hosted by the Naughton Gallery at Queen's. The current series takes place in the pocket, 69 University Road. Coffee and conversation are free. For more information visit the event page

---
LATE NIGHT ART
THU 2 MAR 2017, 6-8PM
Enjoy Predictable Contact after hours as part of Belfast's monthly Late Night Art.
---
THE BOOK CLUB
SUN 12 MAR 2017, 2-4PM
Join us for tea, coffee and a lively discussion on our next book: Story of Your Life, and Others by Ted Chiang (2015). With his masterful first collection, award-winning author Ted Chiang blends human emotion and scientific rationalism in eight remarkably diverse stories. The collection includes 'Story of Your Life' the basis for the major motion picture Arrival, starring Amy Adams and Forest Whitaker.
The book is available from Blackwell's in Queen's Students' Union with discount for Book Club members. For more info contact art@qub.ac.uk