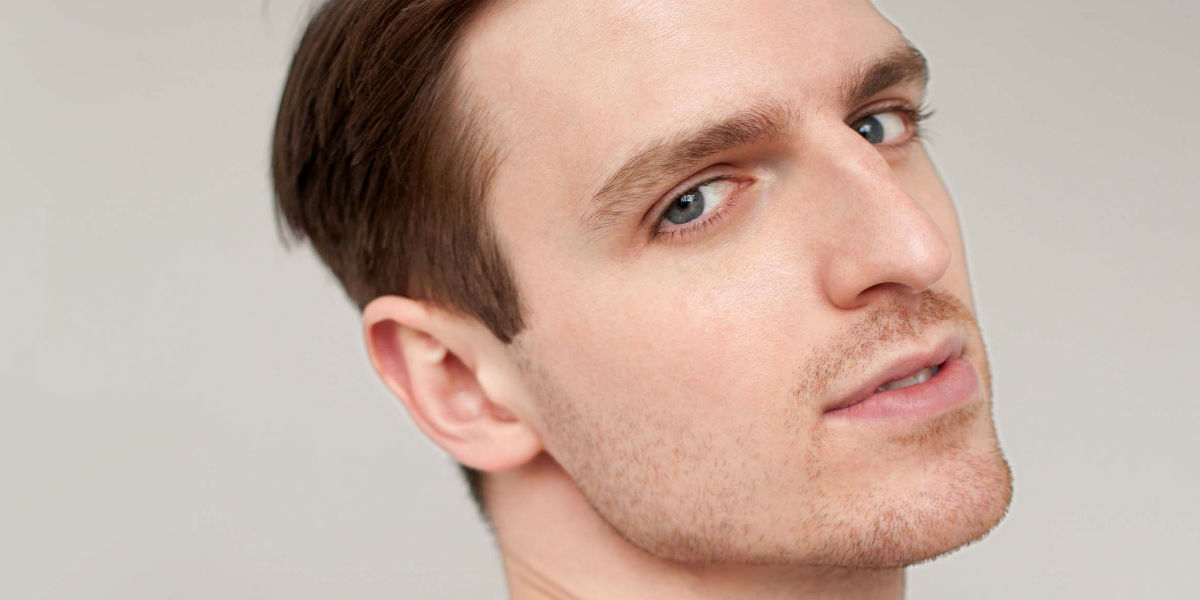 HELLO MR.
01.06.17 - 30.07.17
Co-curated with Ryan Fitzgibbon
The Naughton Gallery proudly presents a comprehensive survey of the history of Hello Mr. magazine. Founded by New York-based Ryan Fitzgibbon in 2013, Hello Mr. consistently features an intelligent collection of articles, stories, interviews, photographic essays and reviews, starting meaningful conversations about the values and aspirations of a new, culturally inquisitive generation.
Celebrating and showcasing the diversity of gay culture, Hello Mr. is more than a magazine. It is a community of "men who date men", starting new conversations about their interests, loves, hopes and fears. Whilst reflecting the varied experiences of gay men today, the magazine's readership is much more widespread. Content is fuelled by reader submissions from around the world – ranging from interviews with musicians, artists and athletes to essays on notions of identity and progress – ensuring that Hello Mr. continues to maintain the universal relevance it has enjoyed since its debut.
The exhibition fully explores the Hello Mr. archive, presenting key photoshoots from all eight issues of the magazine by an international roster of photographers, in addition to associated merchandise and memorabilia.
FEATURING PHOTOGRAPHY BY
Campbell Addy / Farbud Akhtarry / Nick Bostik / Andy Egelhoff / Michael George / Santina Giordano / Jason Hanasik / Logan Jackson / Matt Lambert / Kathy Lo / Stefano Marchionini / Barry Marre / Marcus Morris / Jürgen Natter / Michael Newsted / Nate Poekert / Jonathan Daniel Pryce / Daniel Shea / Matthew Tammaro
EXHIBITION OPENING
Thurs 01 Jun 2017, 6-8pm
With DJ Girls on the decks, join us for an evening of wine and art. Enjoying being amongst the first to see Hello Mr.. This event is free and all are welcome.
LATE NIGHT ART
Thurs 06 Jul 2017, 6-8pm
Enjoy Hello Mr. after hours as part of Belfast's monthly Late Night Art.
Related Events
Hello Mr. founder and editor-in-chief Ryan Fitzgibbons will discuss the magazine in conversation with the Naughton Gallery's Ben Crothers as part of the gallery's 'Art in the A.M.' series at the pocket, 69 University Road.
All welcome. Coffee and conversation are free.
---
To celebrate the launch of the exhibition, Outburst Arts joins Hello Mr. and the Naughton Gallery for a very special performance collaboration at the Queen's Film Theatre about all things Manly. Join us for a brilliant line-up of local and international talent including Alok Vaid-Menon (USA), Ross Anderson Doherty (Belfast), Oisín McKenna (Dublin), Dick Von Dyke (Belfast), and more!

This event has been generously supported by British Council Northern Ireland. FREE admission.


---
Join us for the fourth meeting of The Book Club, a special collaboration with Outburst Arts. With special guest Dr Monica Pearl (Lecturer In 20th Century American Literature at the University of Manchester).
---
In a special collaboration with The Lifeboat, the Naughton Gallery hosts Dublin-based spoken word artist, Oisin McKenna, alongside a familiar name in the Belfast poetry scene, Padraig Regan.