The Portrait
Collection
The Great Hall is home to a selection of works from the University's vast Portrait Collection of highly distinguished sitters by artists of international significance. Subjects range from previous Chancellors and Vice-Chancellors to noteworthy figures with a connection to the University including Seamus Heaney, Sir John Lavery, Professor Mollie McGeown, and Baroness Blood.
The Great Hall at Queen's was designed by Sir Charles Lanyon in the style of the medieval Great Halls of England and the Oxbridge colleges. His original plans fell victim to budget cuts, however, and were not realised to their full potential. The RIBA award-winning restoration of the Great Hall by Consarc Design in 2000 referred directly to Lanyon's designs to create a theatrical space at the heart of the University, and is used for performances, conferences, wedding receptions, and special events. The organ from Christchurch, where Lanyon and his wife worshipped, was restored with support from the Heritage Lottery Fund.
For many years, the only portrait of a woman to hang in the Great Hall was that of Queen Victoria, by Sir George Hayter. The imbalance is being addressed, however, largely through the Queen's Gender Initiative's active commissioning of portraits of women associated with the University. The first such commission was that of Professor Mary (Mollie) McGeown in 2002. One of the University's most distinguished medical graduates, Professor McGeown was named one of the fifty women who had contributed most to the success of the NHS. 2016 saw the unveiling of two new portraits commissioned by the Queen's Gender Initiative – Professor Ruth Lynden-Bell by Jennifer Trouton, and Professor Margaret Mullett by Stephen Johnston.
Related Events
Portrait Tours
We regularly lead talks and tours about the Collection. Contact us to find out any upcoming events or to arrange a group visit.
---
QUEEN'S UNIVERSITY ON ART UK
Browse through images of the Art Collection online as part of a UK-wide initiative to make works in public collections more accessible.
‌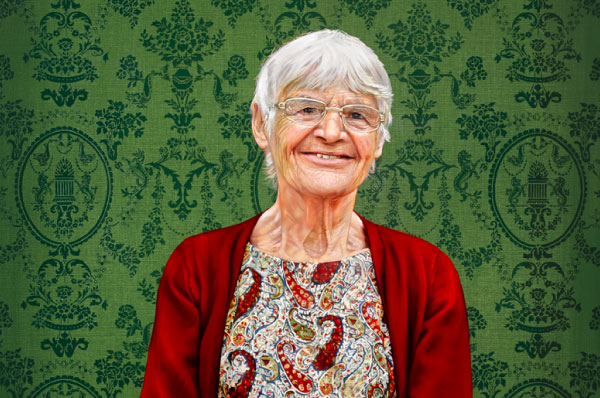 Professor Ruth Lynden-Bell by Jennifer Trouton (2016)
The Queen's Gender Initiative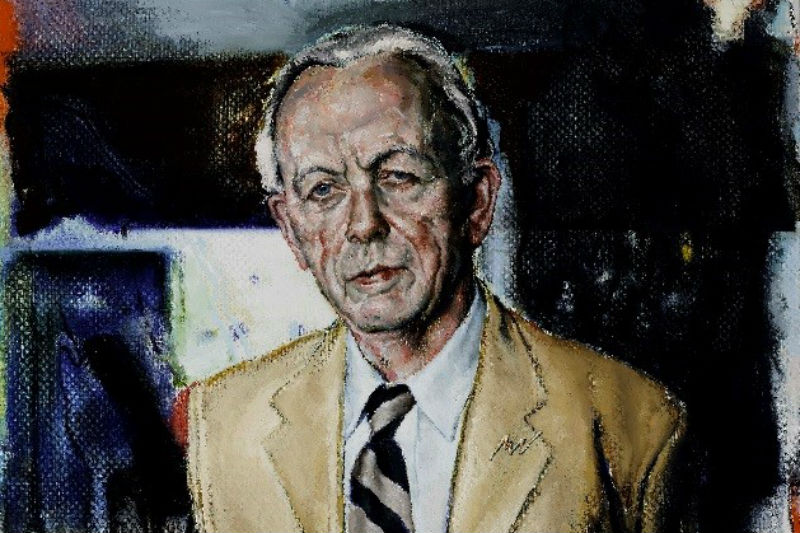 Professor Frank Pantridge, by Martin Wedge (2009)
Meet the Scientists