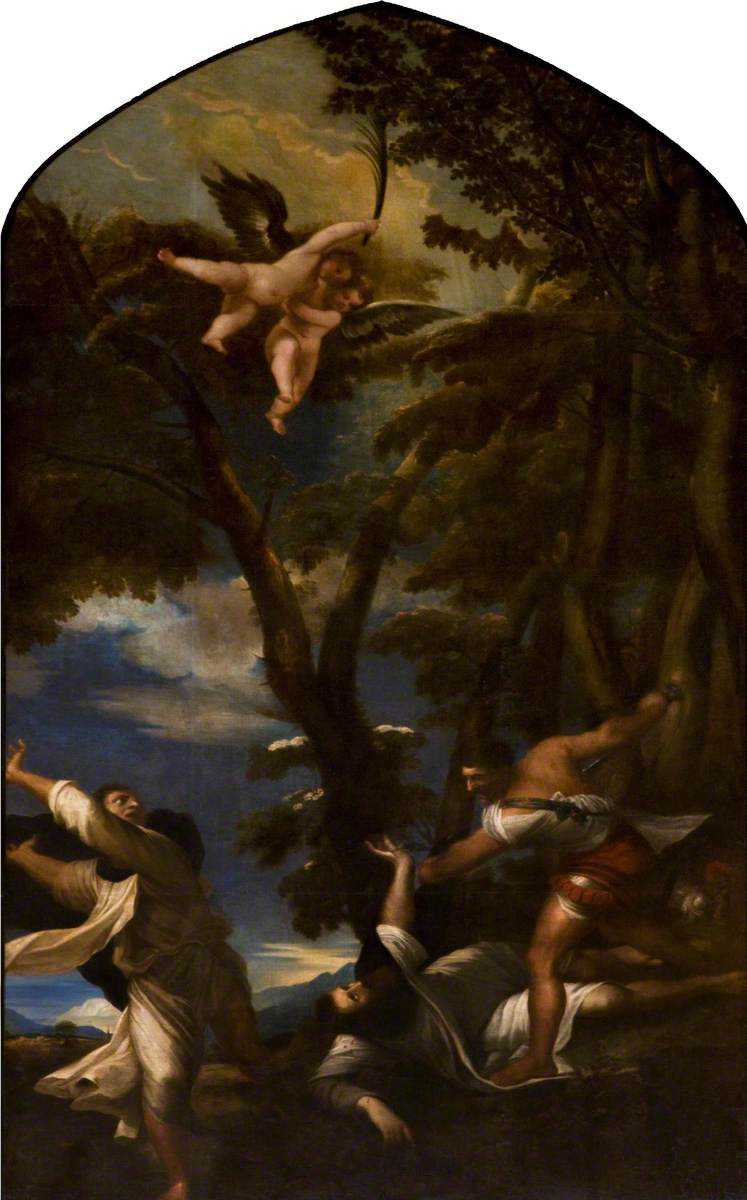 The Death of St Peter the Martyr,
after Titian
by James Atkins, (c. 1820s)
North Wall, The Great Hall at Queen's
Above the fireplace in the Great Hall of the Lanyon Building hangs a copy of Titian's The Death of St Peter the Martyr by James Atkins. Belfast-born Atkins (1799 – 1833) was sent to Italy by a group of patrons to study the masters in the 1820s, where he likely made this copy. Titian's original painting, dating from 1529, was considered one of his finest, but it was tragically destroyed by fire in 1867. It is only through magnificent copies such as Atkins's that we can appreciate the work.
More Information
Portrait Tours
We regularly lead talks and tours about the Collection. Contact us to find out any upcoming events or to arrange a group visit.
---
QUEEN'S UNIVERSITY ON ART UK
Browse through images of the Art Collection online as part of a UK-wide initiative to make works in public collections more accessible.
---
Discover the Collection
An index of the Great Hall Portrait Collection is available to download here.