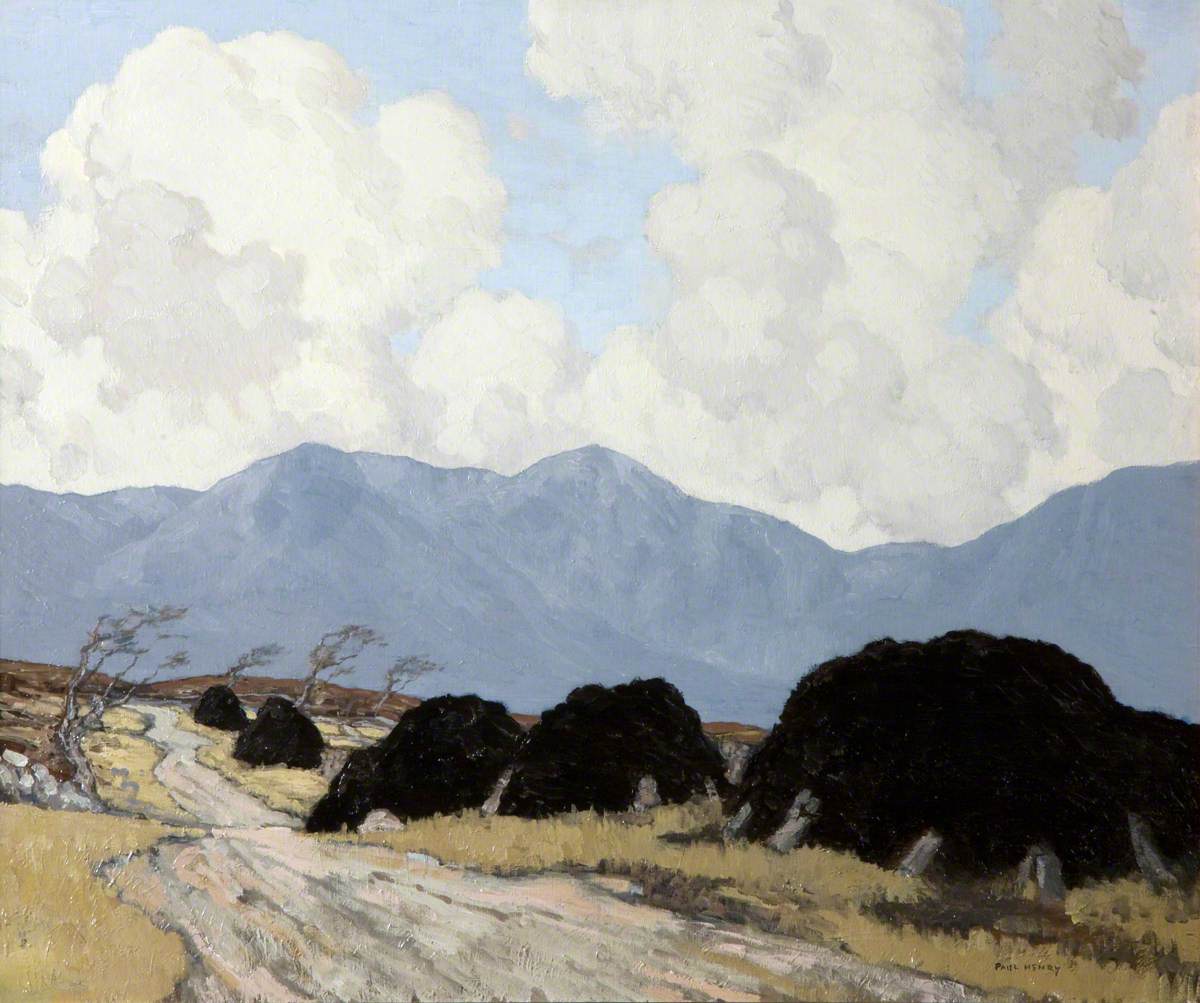 The Road to Coomasharn, Co. Kerry (c.1934-5)
by Paul Henry (1876-1958)
One of the best-known Irish landscape painters of the century, Paul Henry was educated at the Royal Belfast Academical Institution. He attended the Belfast School of Art (1897–1898) and went to Paris in his final year. There he studied at the Académie Julian, and in the studio of the James Abbot McNeill Whistler, who became an important influence on him. He spent ten years in London working as an illustrator from 1900, but turned increasingly to painting.
Henry is regarded as the father of a school of landscape painting which evolved during the inter-war years into a distinct Irish school of art, alongside his contemporaries, James Humbert Craig and Frank McKelvey. In 1910 he and his wife, the artist Grace Henry paid their first visit to Achill. His fascination with the landscape of Achill and the west of Ireland, its people, and somewhat harsh way of life, was to dominate his work from then on.
This work was made after 1919, when Henry's work became increasingly devoid of figures. It is typical of his style, with tone and quality of light taking precedence over detail in the landscape.
The Road to Coomasharn was purchased for the Collection in 1936, has been widely loaned out for exhibition, and currently hangs in the Lodge at Lennoxvale. His brother Robert Mitchell Henry was professor of Latin at Queen's, and first Secretary to the Academic Council, 1910-38.
---
---
James Humbert Craig
---
Frank McKelvey