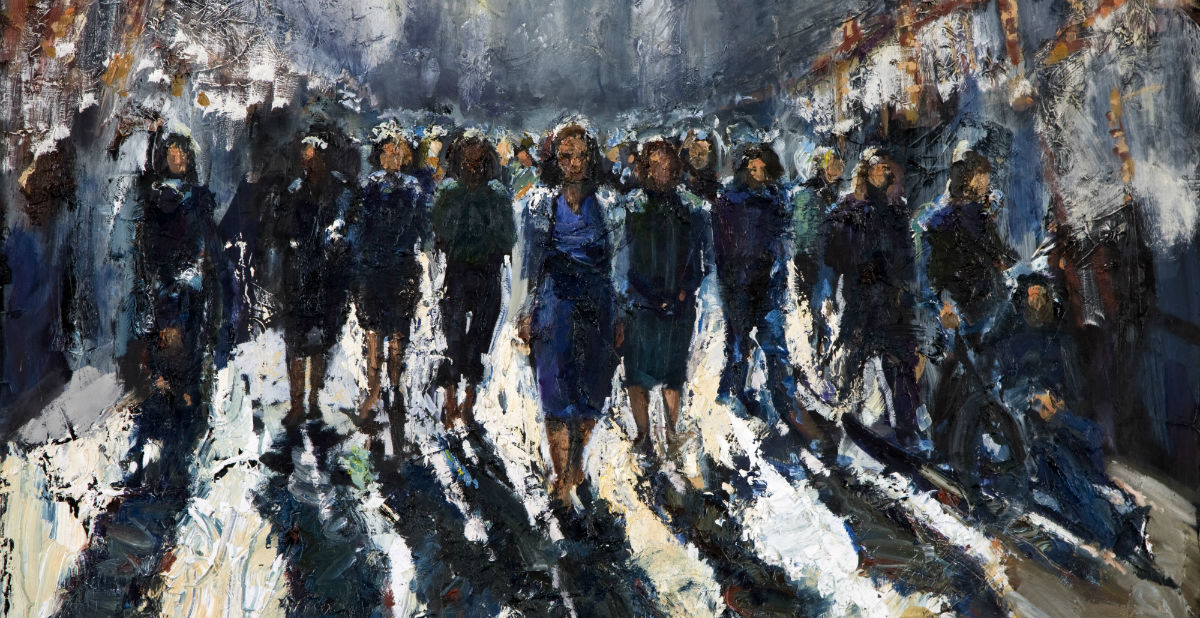 Out of the Shadows (2000)
by Michelle Rogers
This impressive work over three panels hangs in the Council Chamber at Queen's. The 25 women depicted represent female staff, students and alumni of Queen's, and was commissioned by the Queen's Gender Initiative (QGI) which works to improve the profile and position of women within the University.
The initial draft of the work, painted at a smaller scale in oils, hangs in the Vice-Chancellor's residence at Lennoxvale.
The QGI Portrait commissions regularly honour prestigious achievements by female academics here at the University. Most recently Professor Margaret Mullett by Stephen Johnston (2016), and Professor Ruth Lynden-Bell by Jennifer Trouton (2016), took their place in the Portrait Collection and currently hang in the Great Hall at Queen's.