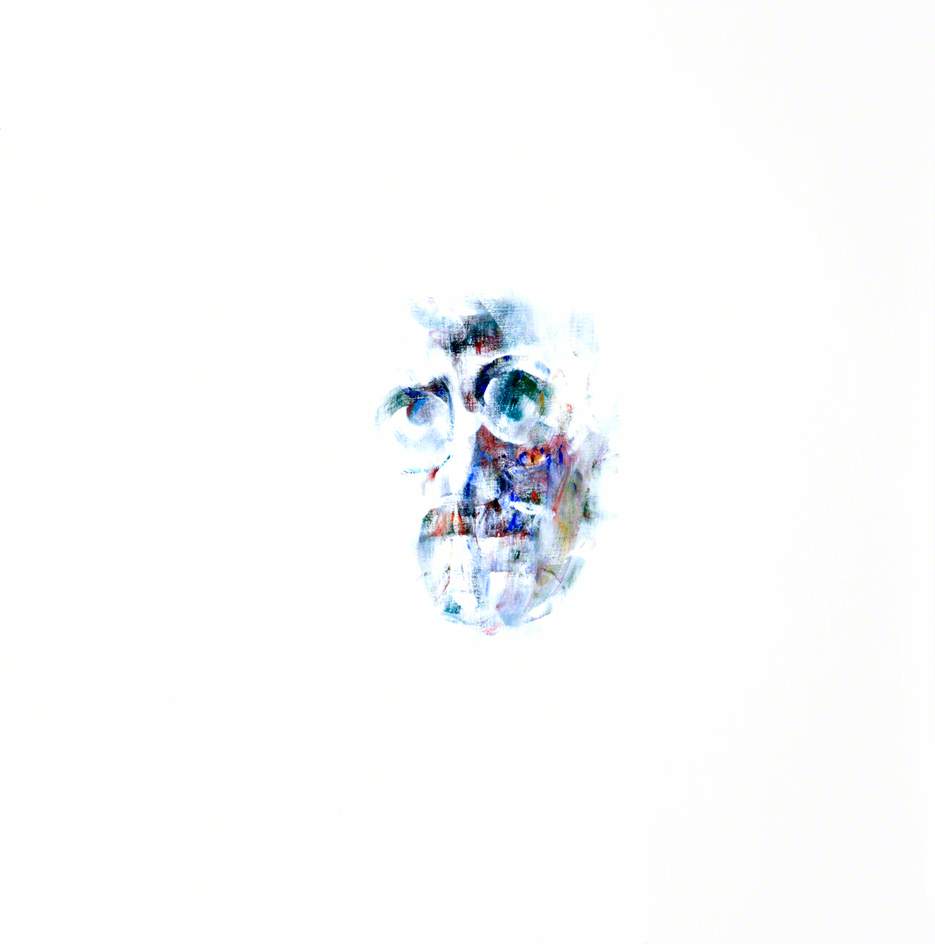 A Study towards an image of James Joyce (c. 1977)
by Louis LeBrocquy
Le Brocquy (1916 - 2012) was a self-taught Irish artist born in Dublin. In a career that spanned some seventy years, he received numerous accolades and his work is held in collections around the world from the Guggenheim New York, to the Vatican, to the Ulster Museum, and of course Queen's University Belfast. He received an honorary doctorate from Queen's in 2002.
After founding the Irish Exhibition of Living Art along with his mother in 1943, he was picked up by prominent London dealer Charles Gimpel. Le Brocquy settled in London in 1946 and was closely associated with artists such as Ben Nicholson, William Scott, and Lucien Freud. In 1956, he represented Ireland at the Venice Biennale, and was included in the historic exhibition Fifty Years of Modern Art Brussels World Fair, 1958. The same year he married the Irish painter Anne Madden, and they left London to work in the French Midi.
Le Brocquy is widely acclaimed for his evocative "Ancestral Heads" studies of literary figures and fellow artists, including James Joyce, and his friends William Butler Yeats, Samuel Beckett, Francis Bacon, and Seamus Heaney.
He knew James Joyce, not personally but simply as one of the greatest figures in 20th century literature, and felt bound to him as a fellow Dubliner. He painted almost 120 studies towards his image.
'It is said that no Dubliner can quite escape from the microcosmic world of Dublin, and in this I am certainly no exception. James Joyce is the apotheosis, the archetype of our kind and it seems to me that in him - behind the volatile arrangement of his features - lies his unique evocation of that small city, large as life and therefore poignant everywhere […] this perhaps enables me to grope for something of my own experience within the ever-changing landscape of his face.
I think that this preoccupation of mine is not altogether unlike that of the Celts of prehistory, with their oracular cult of the human head, the mysterious box which holds the spirit prisoner.'
Other literary connections
in the Collection