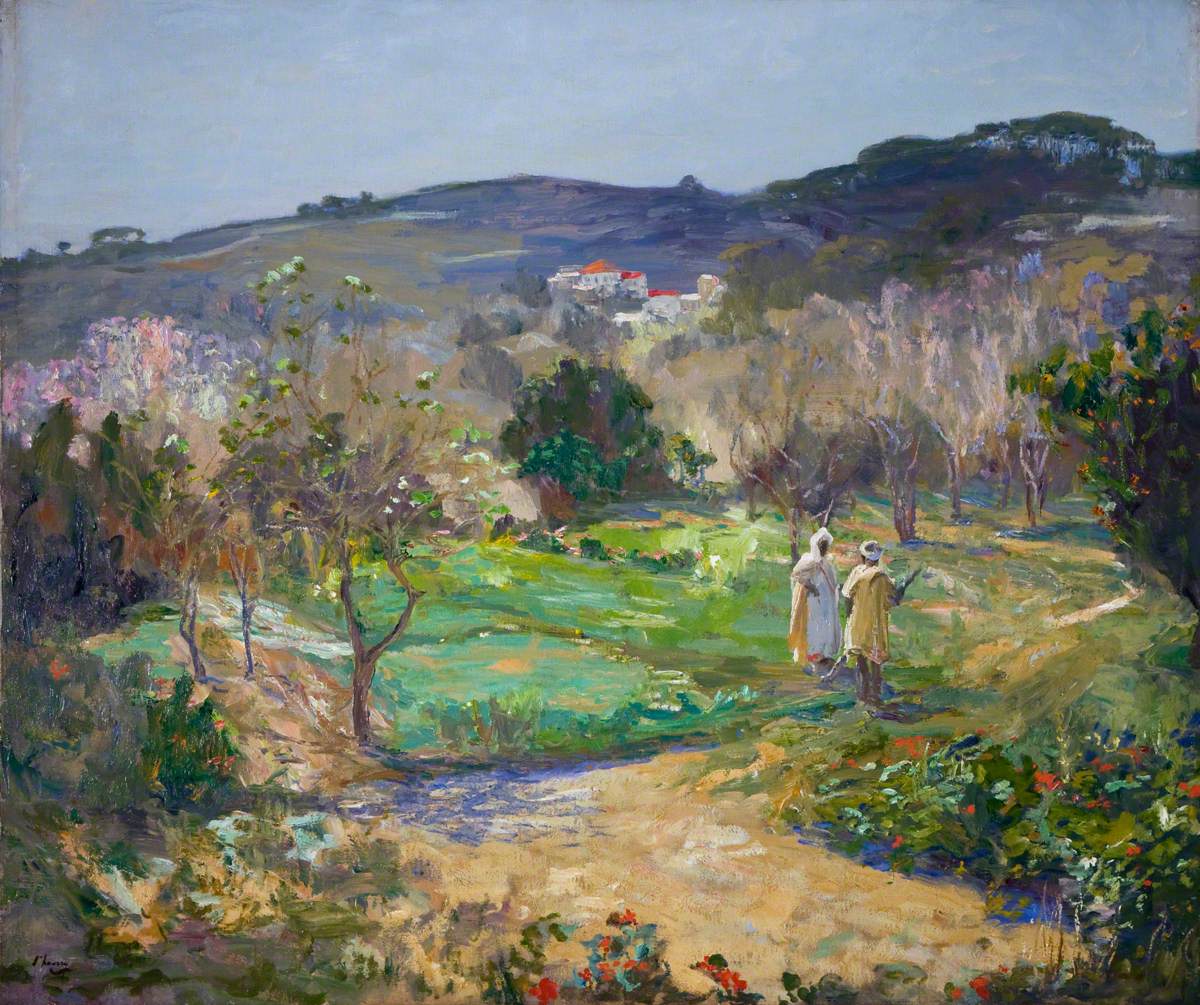 A Moorish garden in Winter (1912)
by Sir John Lavery
Lavery is probably the most distinguished artist to have emerged from Belfast. He studied in London and Paris and in the early 1880s, worked at the well-known artists' colony of Grez-sur-Loing, outside Paris. The area became the inspiration for a number of his major French plein-air paintings. In addition to landscape works, he was a portrait painter of renown and included the Royal family among his sitters. He received a knighthood in 1918.
Lavery paid his first visit to Morocco in October 1890 and was greatly attracted to the area. He established a winter home in Tangiers around 1903 and became a regular visitor, capturing the unique light of the landscape, and everyday life of his neighbours.
This work was acquired by the University in the 1940s, when it was displayed in the Old Staff Common Room. It currently hangs in the Vice-Chancellor's Office.
Other works by Sir John Lavery