The Naughton Gallery at Queen's
Situated at the heart of Queen's University on the first floor of the Lanyon Building, the Naughton Gallery is one of Belfast's most exciting visual arts spaces, promoting diversity, inclusivity, and artistic excellence. The Gallery presents a rolling programme of original contemporary exhibitions, and has exhibited work by both local and internationally-renowned artists including Adham Faramawy, Marie Jacotey, Aidan Koch, Sarah Maple, Locky Morris, and Tom of Finland. The Naughton Gallery also runs an extensive programme of talks, screenings, and special events.
Named after its generous benefactors, Martin and Carmel Naughton, the Gallery was established in 2001 as a means of showcasing the University's permanent Collection which comprises gifts, bequests, and purchases since the foundation of Queen's College in 1845. The Gallery programme later developed to feature exhibitions of works on loan, both contemporary and historical, although the permanent Collection remains on display throughout various University sites. A range of media is represented in the Collection – paintings, prints, works on paper, sculpture, furniture, metalwork, and silver – and perhaps most notable is the impressive hang of over fifty portraits in the Lanyon Building's Great Hall.
With free admission and open six days per week, the Naughton Gallery welcomes visitors from around the world, and has been recognised as one of the leading university galleries in the UK and Ireland, winning the Times Higher Education Award for Excellence and Innovation in the Arts in 2008.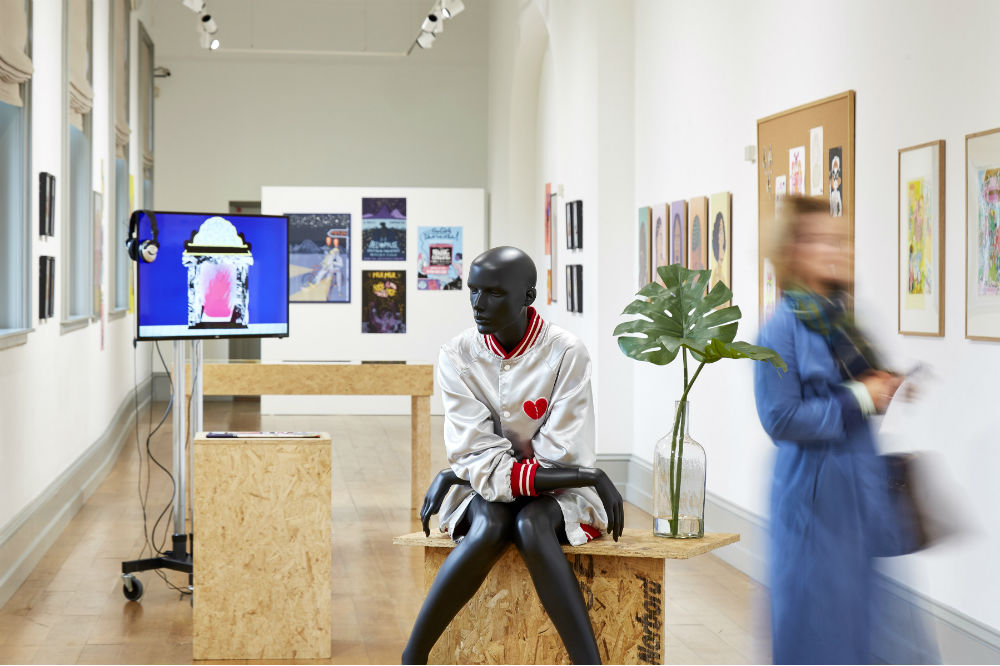 STATEMENT OF PURPOSE
To be an aesthetic, academic, and creative force which enhances the Queen's experience for staff, students, and the wider community.
Michelle Cleary
Nadine Gilmore
Emma McAlister
Milena Williamson
Rachael Stockdale
Members of the Arts Advisory Group
Ms J Clague (Chair)
Ms C Baxter
Dr C Davidson
Dr S Lyle
Prof J Morison
Ms H Rajeswaren
Mr P Spratt
Mr D Toner
Ms N Trott
Mr C Veighey
Ms C Young
---
The Naughton Gallery is committed to the creation of a cleaner, greener University through the Green Impact initiative.
---
Access Information
The Naughton Gallery is located on the first floor of the Lanyon Building. Wheelchair access is available via lift from the Welcome Centre. Please phone ahead regarding any access requirements.